Hey 8th Graders! The last day to buy your Knott's Berry Farm ticket is March 23rd at lunch. Remember you need your permission slip signed with the $52 when you go to the student store! The $52 covers the cost of transportation and your ticket! **Meals are not included.**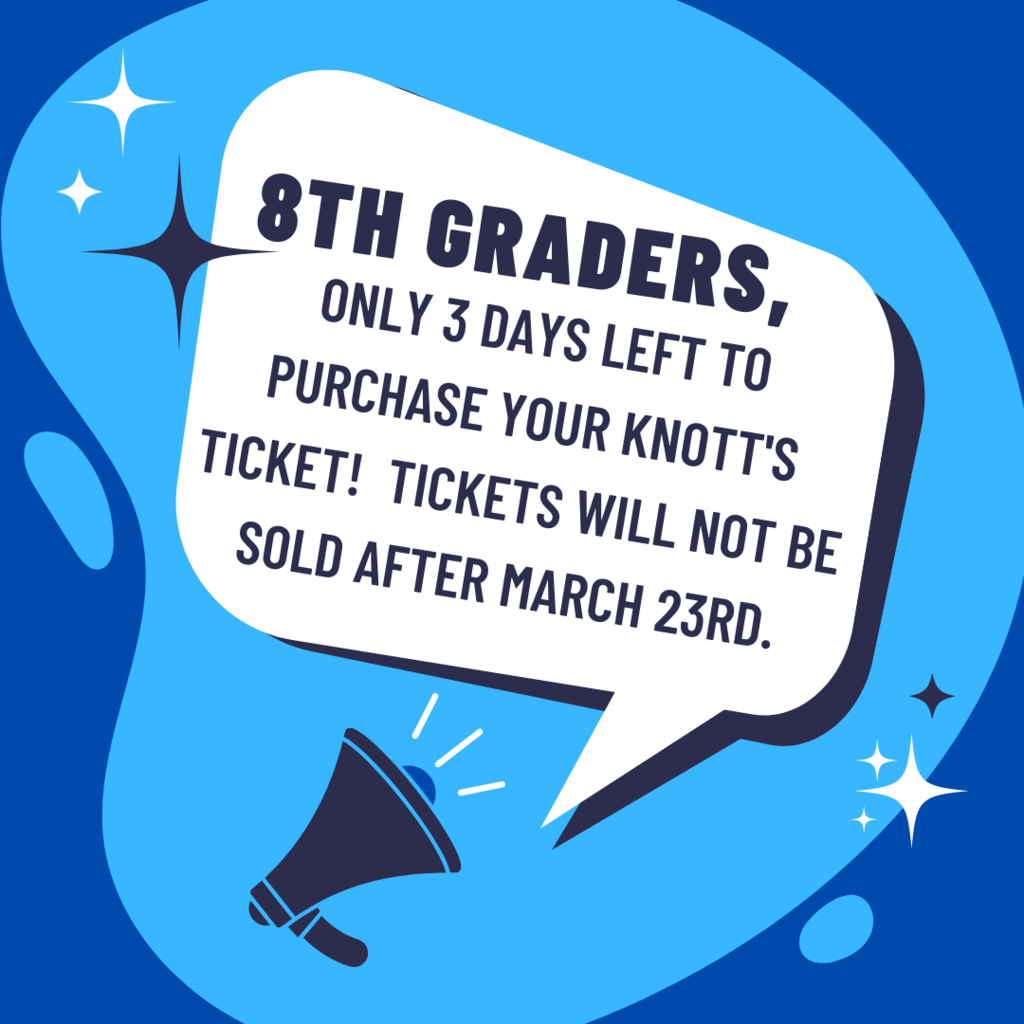 Join us at our next AAPAC meeting on March 16th from 4-6pm either in-person or via live stream for presentations on "Striving for Black Excellence in Academics." Topics will include: What it means to be a college and career-ready graduate, A-G opportunities, AVID, Dual Enrollment & Early College Academy, CTE, and much more! All are welcome to attend! We hope to see you there! For more info:
https://5il.co/1qmky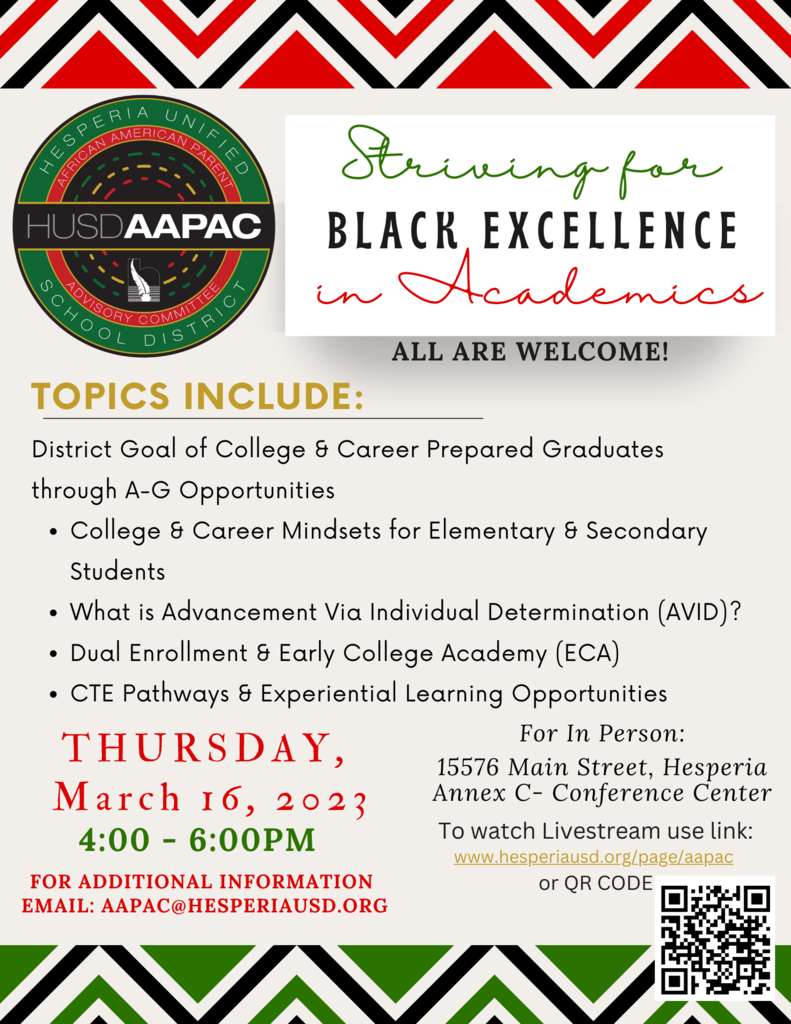 Hello Roadrunner Families, We have had several food deliveries made to HJH from students or parents sending third-party companies like Postmates or Door Dash. Out of an abundance of caution, we will no longer be allowing food from third-party companies such as the ones mentioned above. If you would like to deliver food to your Roadrunner as a reward or birthday celebration, you will need to deliver it yourself to the site prior to our lunch period. Again, this is due to safety issues that arise when third-party companies deliver to our school. Thank you for your understanding and cooperation.
Join us at the HUSD Job Fair!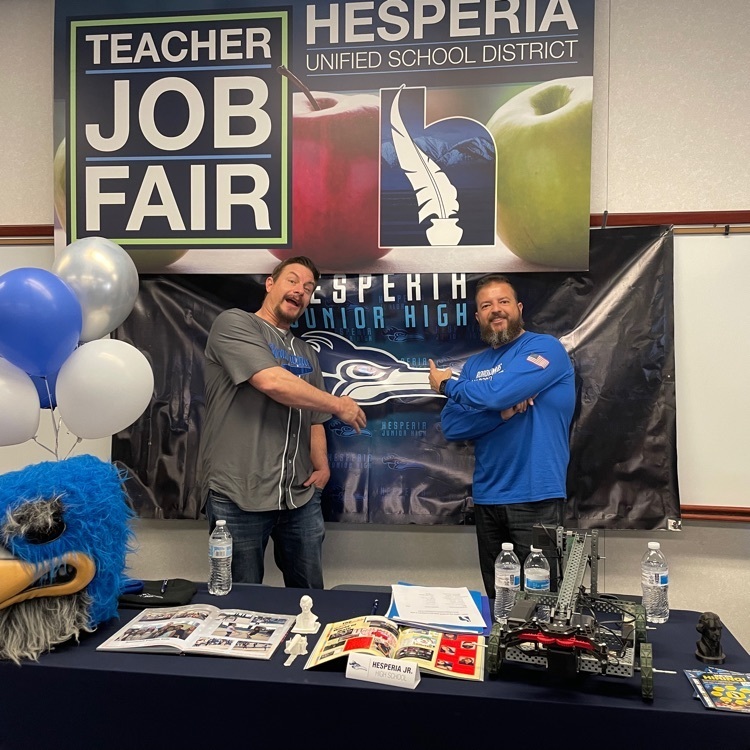 We're hiring! Stop by and check out our job/teacher fair on March 7th and 9th from 4PM-7PM.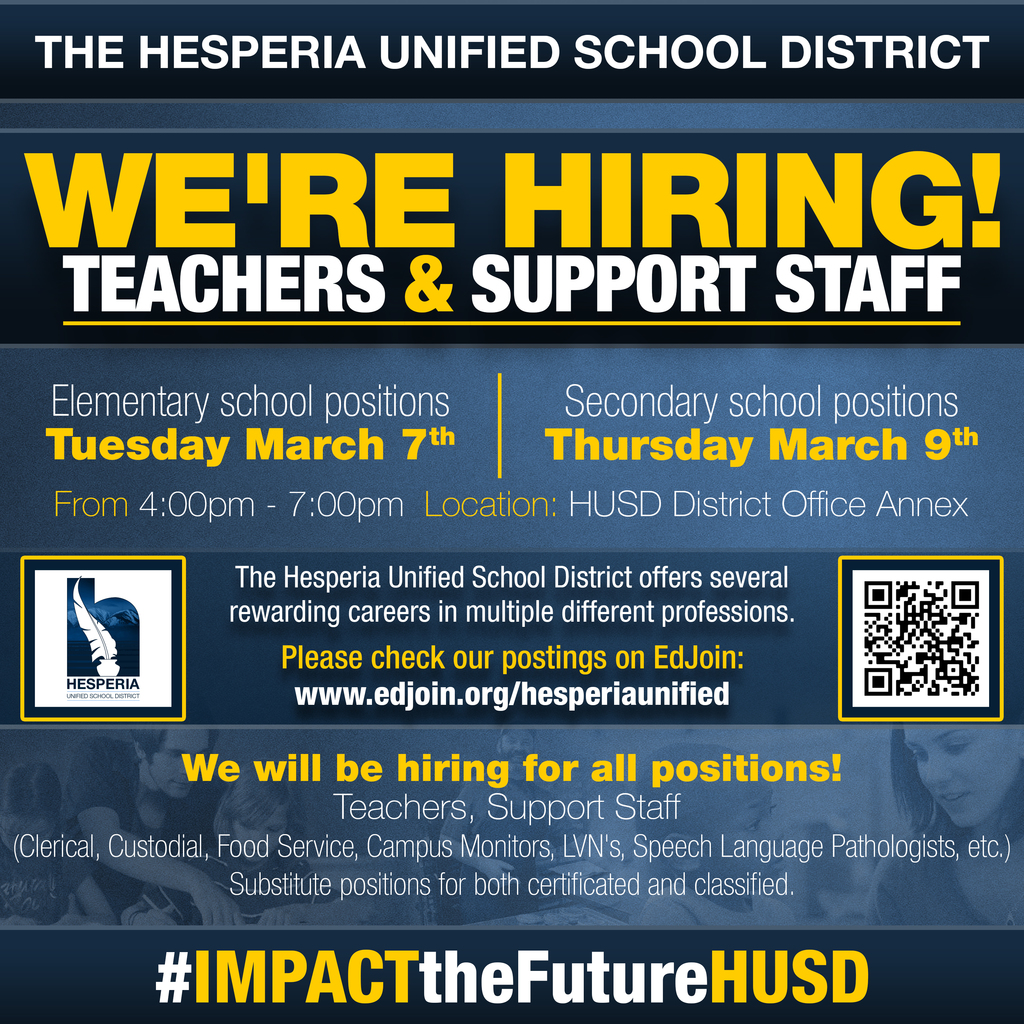 We are aware of the snow in Hesperia and the surrounding areas. Students are safely in class, all schools are currently open and will continue under their normal bell schedules; however, we are working to help keep students indoors as much as possible. The weather service predictions are that the snow will clear at midday. We will continue to monitor the situation and road conditions and respond accordingly. If any changes are made we will communicate those changes to the community. In the absence of any further announcements, schools will remain open and dismiss at their normal times. We ask parents to plan for extra time when picking students up and to be as patient as possible as we all deal with the winter weather.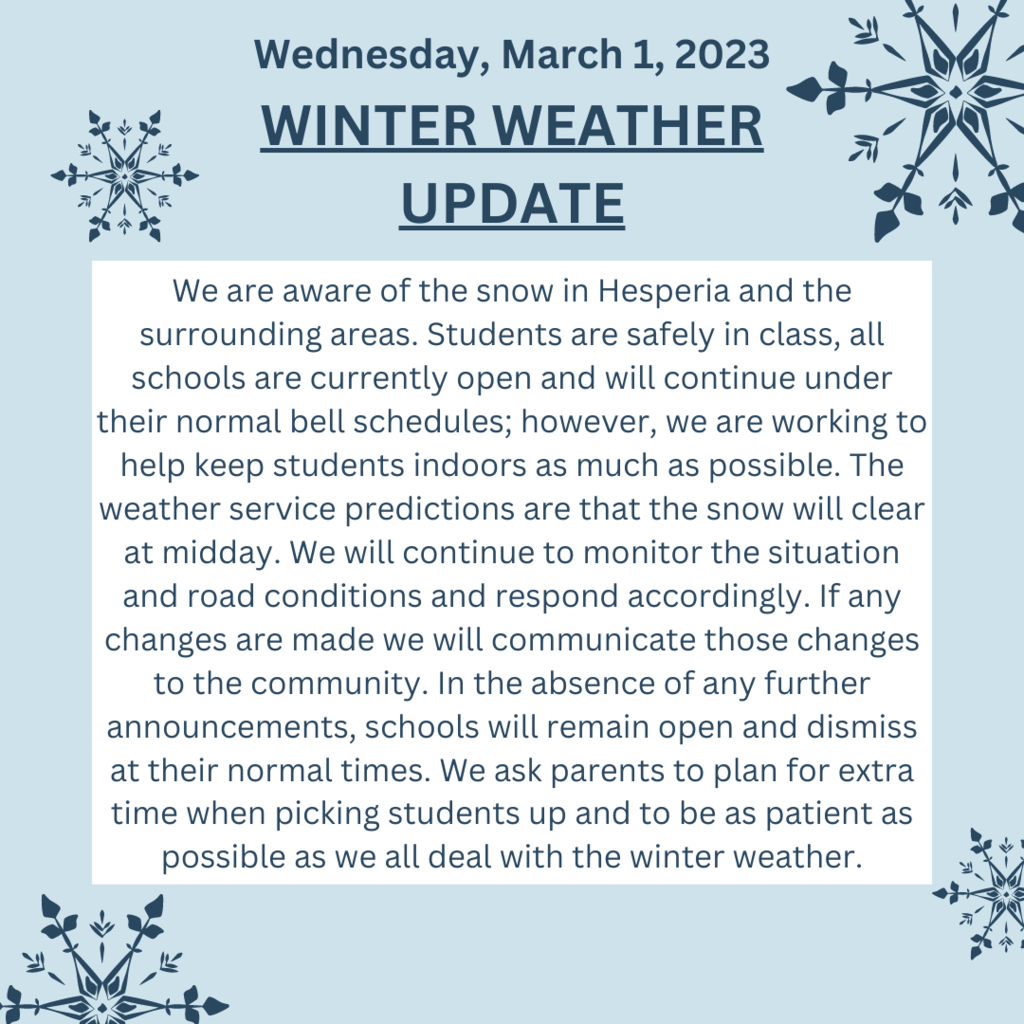 The 8th grade Knott's trip is back! If you'd like to go on this field trip, please pick up a permission slip in the student store. Tickets will be on sale March 6th through March 23rd! For $52, you will receive your entrance ticket and transportation. You MUST have a permission slip to purchase a ticket. 🎢🎡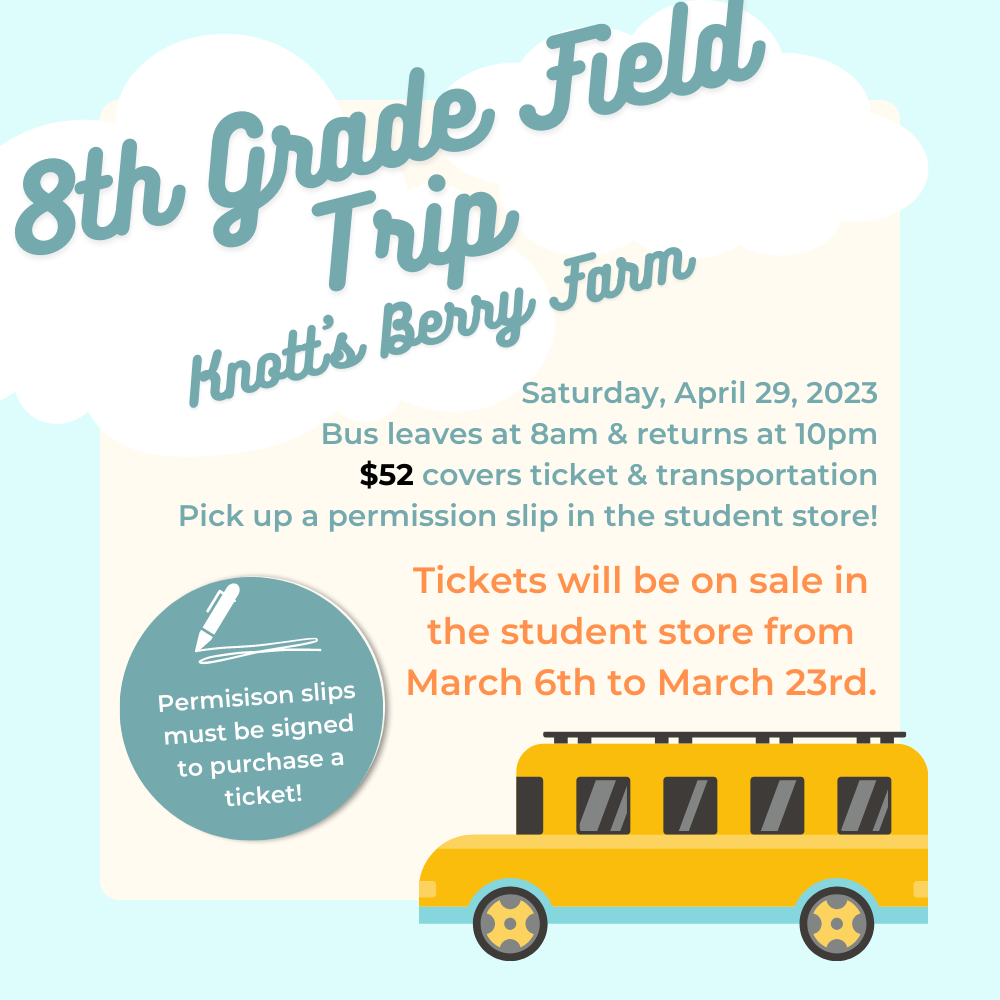 Hello Roadrunner families! Hesperia Junior High's 8th Grade Field Trip to Knotts Berry Farm is coming up and we are in need of some chaperones! If you are currently board approved and are willing to chaperone on April 29, 2023 from 8am to 10pm, please email Ms. Waltman with your name and mobile phone number.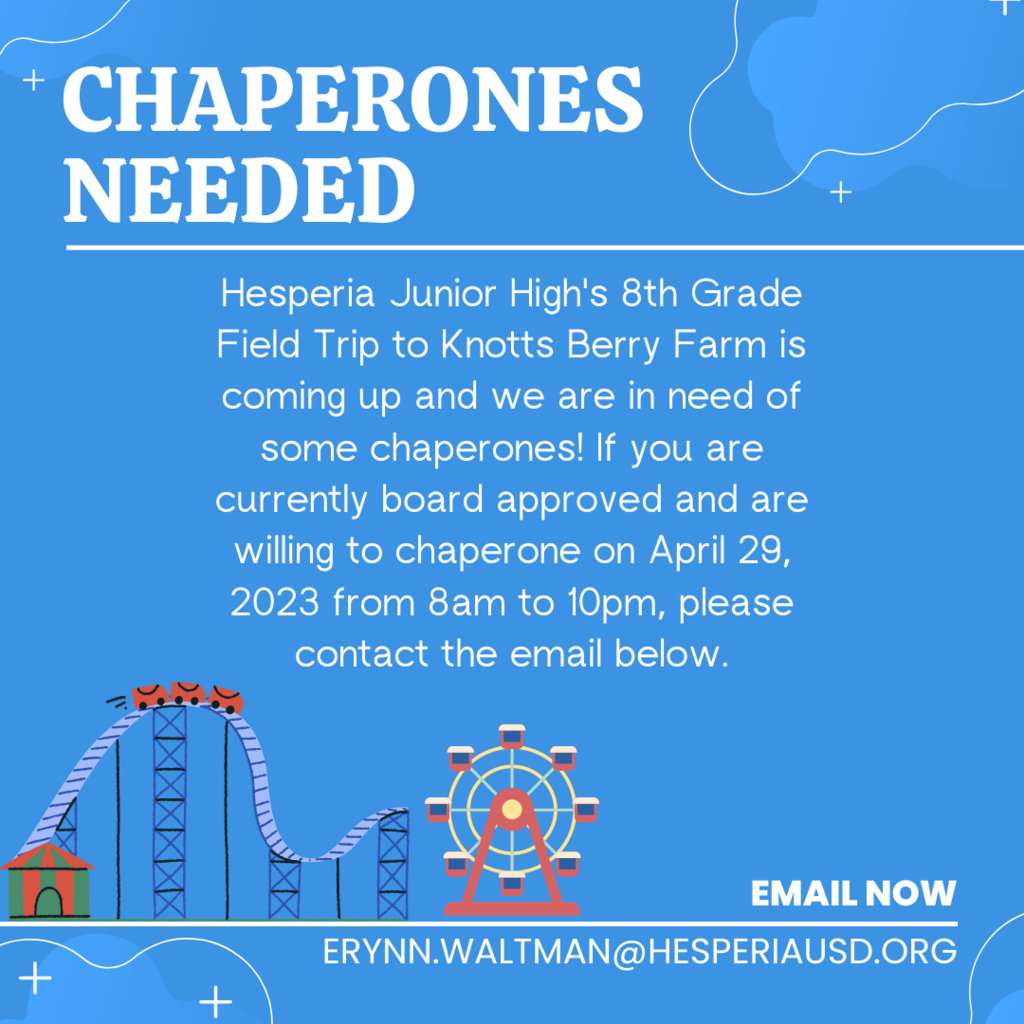 All HUSD school sites will be open today Friday, February 24, 2023.

Due to the current weather conditions and the incoming storm, we are going to reschedule the African American Parent Advisory Committee (AAPAC) meeting on February 23rd to March 16th at 4:30 pm here at the District Office and via live stream. We have an amazing group of presenters scheduled to attend and provide information and resources around helping students become college and career-ready graduates. We can't wait to see you on March 16th!

We're hiring! Stop by and check out our job/teacher fair on March 7th and 9th from 4PM-7PM.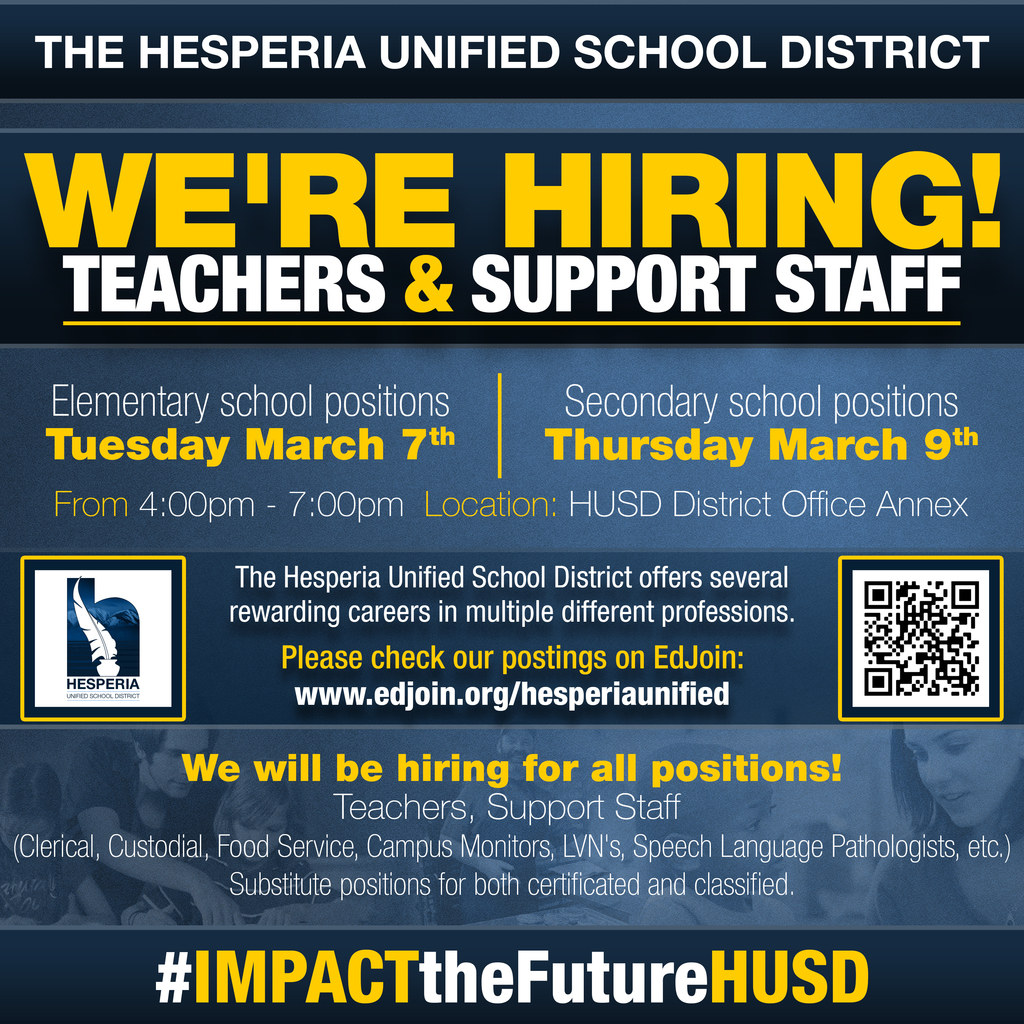 We're hiring! Stop by and check out our job/teacher fair on March 7th and 9th from 4 PM - 7 PM.

ASB has another spirit week planned for you! Be sure to participate to show your school spirit! #WeBleedBlue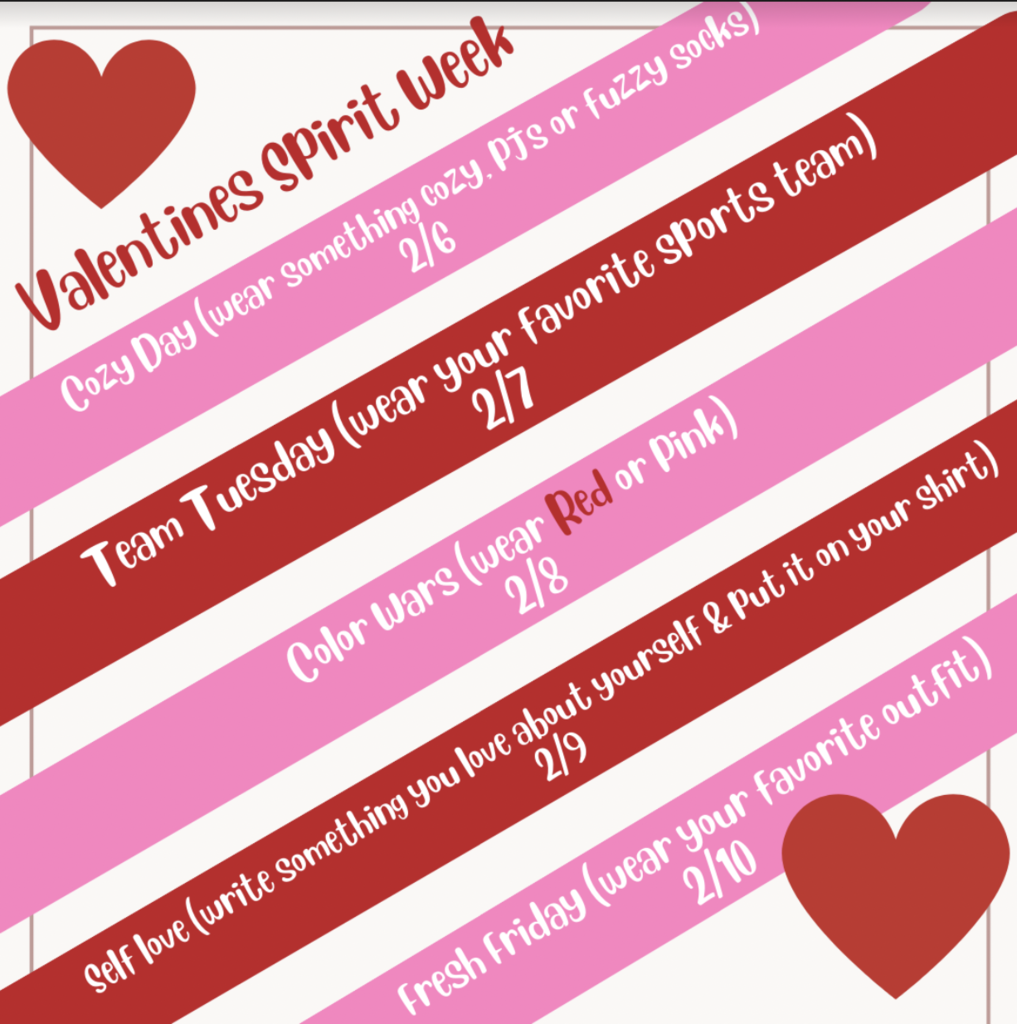 Today is the LAST DAY to guarantee a copy of the 22-23 yearbook. Tomorrow, the price increases to $35 until sold out.
www.yearbookforever.com
#webleedblue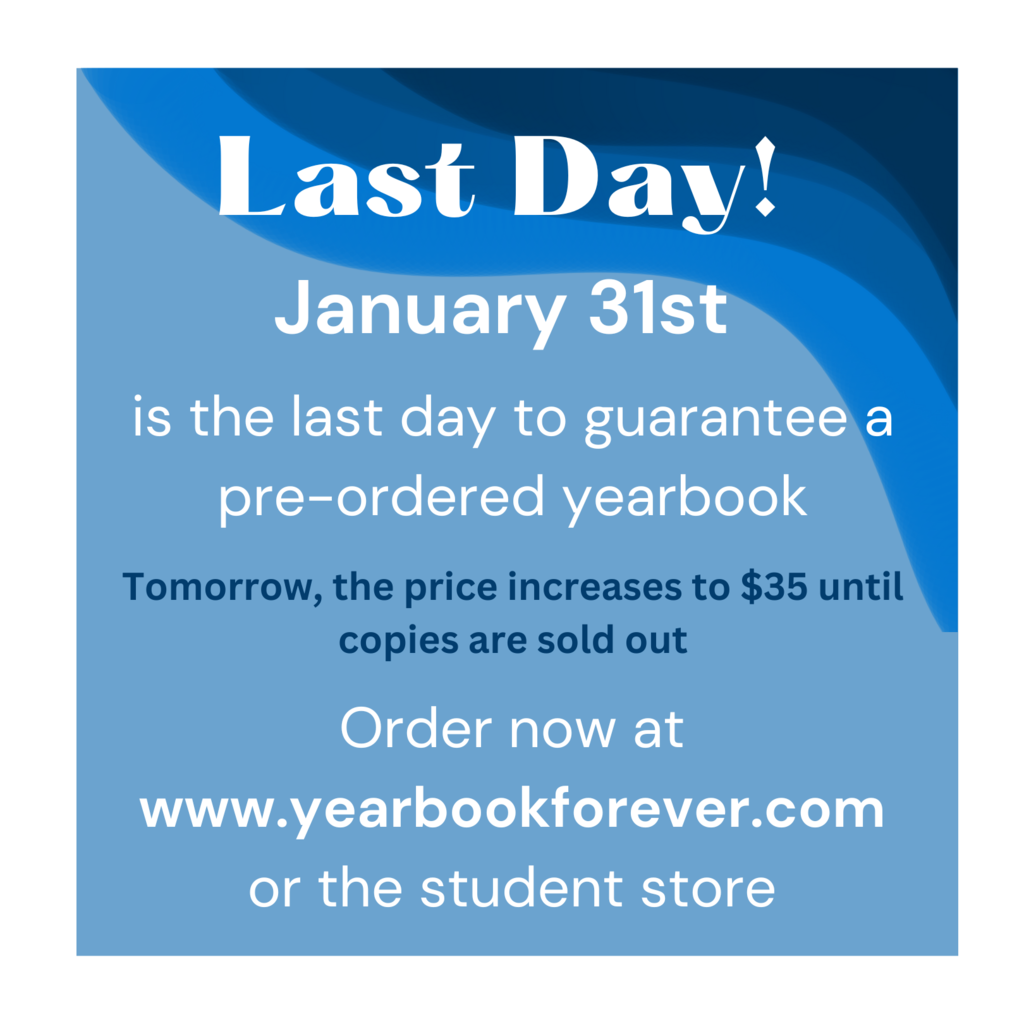 Today is the LAST DAY to purchase a Parent Ad for the yearbook. Parent Ads are a great way to showcase your student's achievements and let them know how proud you are.
www.yearbookforever.com
#webleedblue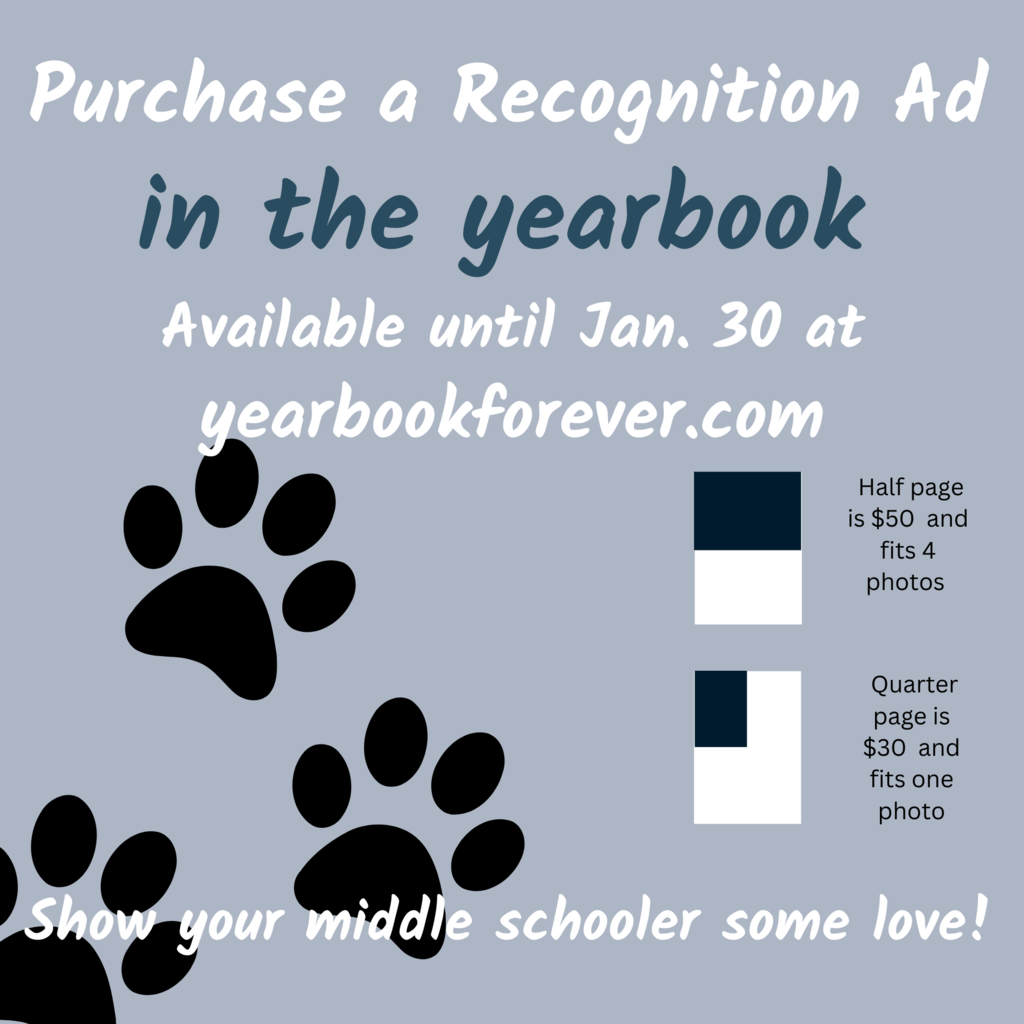 Ever wondered how to get an ad like this into the yearbook? Check out
www.yearbookforever.com
for more information. You have only THREE DAYS LEFT. The deadline is January 30.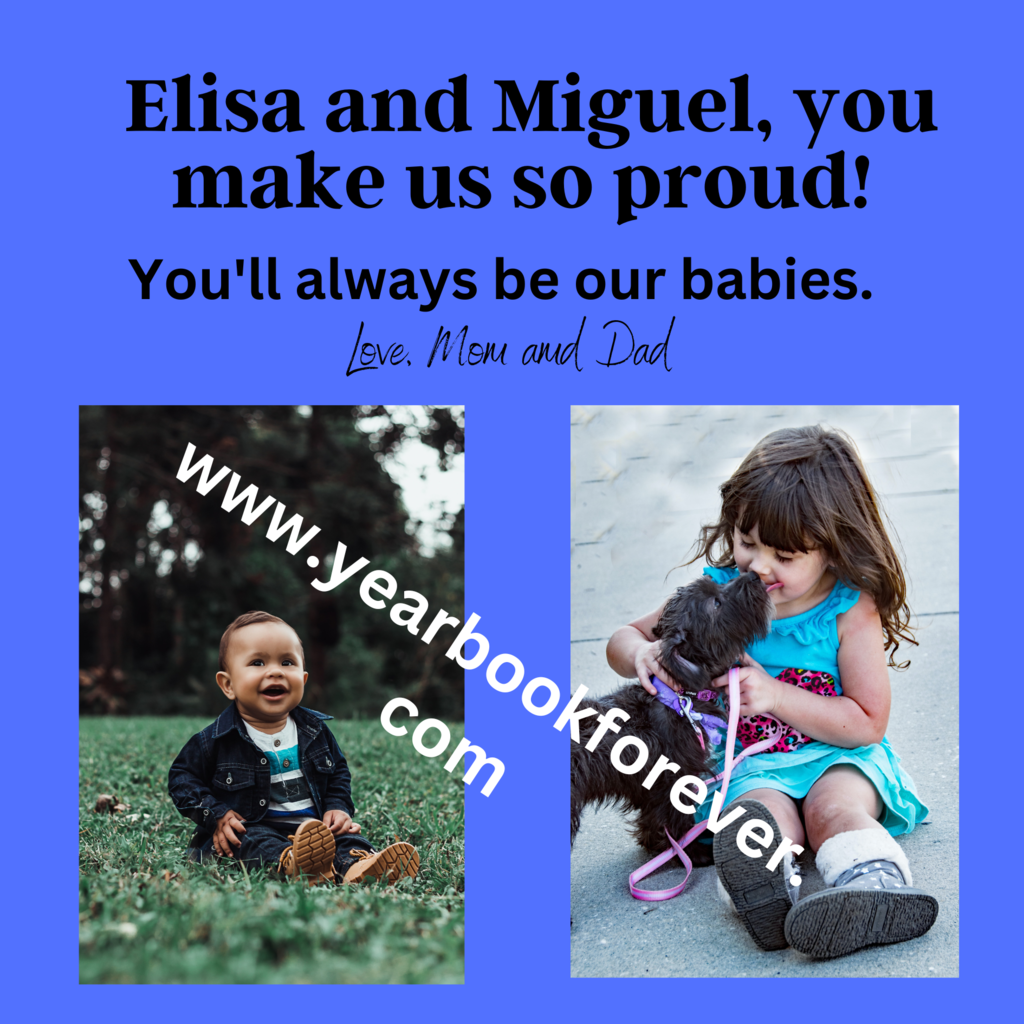 Make the most of your child's seventh and eighth grade years by purchasing a yearbook. Final deadline for pre-orders is Jan. 31.
Hey Roadrunners! ASB and WEB have teamed up to put on another movie night for you! For just $2 you can get a bag of popcorn and a ticket to watch Despicable Me in the MPR with your friends! There will be a snack bar with other snacks for purchase. See you on Thursday!